Circular Economy
We have an ambition to supply our products in 100% recycled + recyclable packaging by 2024
Developing a truly circular economy is a key part of our plan for a sustainable future, where materials are reused to the maximum extent and no products, once used, enter the natural environment.
We know that plastic is a growing environmental issue and many of our products use plastic packaging, so we know that we need to do more than our bit to help. We want to empower people to do the same, by making it as easy as possible for our customers to refill, reuse and recycle our products.
What we're already doing: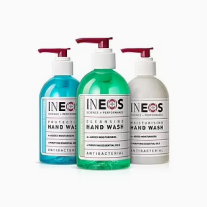 Recyclable bottles
All our bottles are 100% recyclable.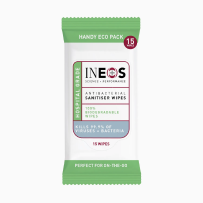 Biodegradable wipes
All of our wipes are 100% biodegradable, which means that when you throw them in the bin (never the loo!) they will biodegrade within 12 weeks.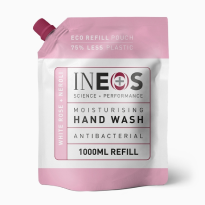 Refill packs
In 2022 we launched a range of refills for our hand washes. This means that you can refill your bottle and reuse your pump, saving at least 75% plastic every time you choose to do this instead of buying a new bottle.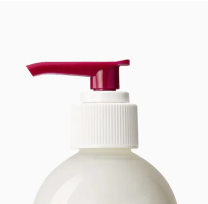 Pumps engineered to last
Lots of people don't realise that our pumps are reusable too! Sometimes, hand wash pumps can stop working efficiently, leaving us without clean hands. That's why at INEOS our pumps have been stress tested and engineered to last.
What we're working on
At INEOS, we know that we need to do more to reduce plastic consumption that's why we plan to offer refills for every product we develop, always giving you the option to refill and reuse.
And by the end of 2023, all of our plastic bottles will include a minimum of 30% recycled materials.