INEOS Hygienics
Limitless
At INEOS Hygienics, we believe that no one should ever miss a day of what keeps people at their best.
As Principal Partner of the Mercedes-AMG Petronas Formula One Team, we back Lewis Hamilton and the entire team with a smart hygiene routine. Giving them the tools to live life to the full; both on and off the track.
Which is why we collaborated with Formula One legend Lewis Hamilton to unveil our bold national campaign: 'Limitless'.
Limitless potential
Known for his endless drive, the aptly dubbed #Limitless campaign shows the Seven-Time World Champion amongst an infinite series of reflections - positioned to dramatise what life could look like with limitless potential, through staying fit and healthy.
The campaign sees the record-breaking athlete unveiling our high-performance hand wash range to keep hands clean and protected - designed to ensure Britons are stronger and more resilient than ever before.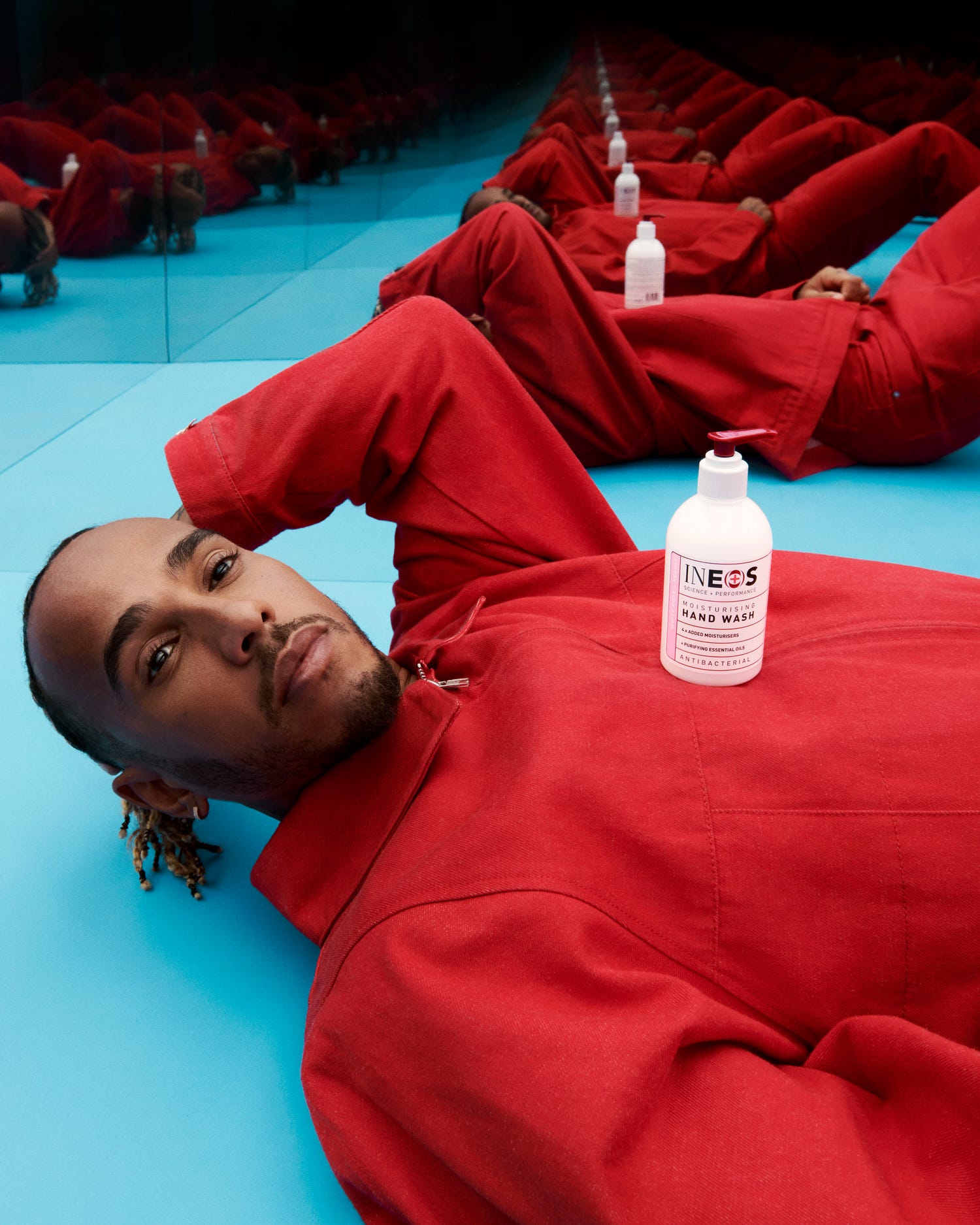 Live without limits
Hamilton, who teamed up with us to launch our #Limitless campaign said: "I believe as humans, we really are capable of anything, and I find putting good habits in place and creating routine helps me perform and be at my best".
"The pandemic taught us all the importance of good hygiene. We were all washing our hands thoroughly and constantly sanitising surfaces.
"Being slowed down by sickness or fatigue isn't an option for me – so hygiene has always been something that I have been very focused on. Even more so now.
"We all want to be able to live without limits – so we need to make sure we are looking after ourselves by washing and sanitising our hands, and INEOS Hygienics gives me and my team the tools we need to live life to the full; both on and off the track."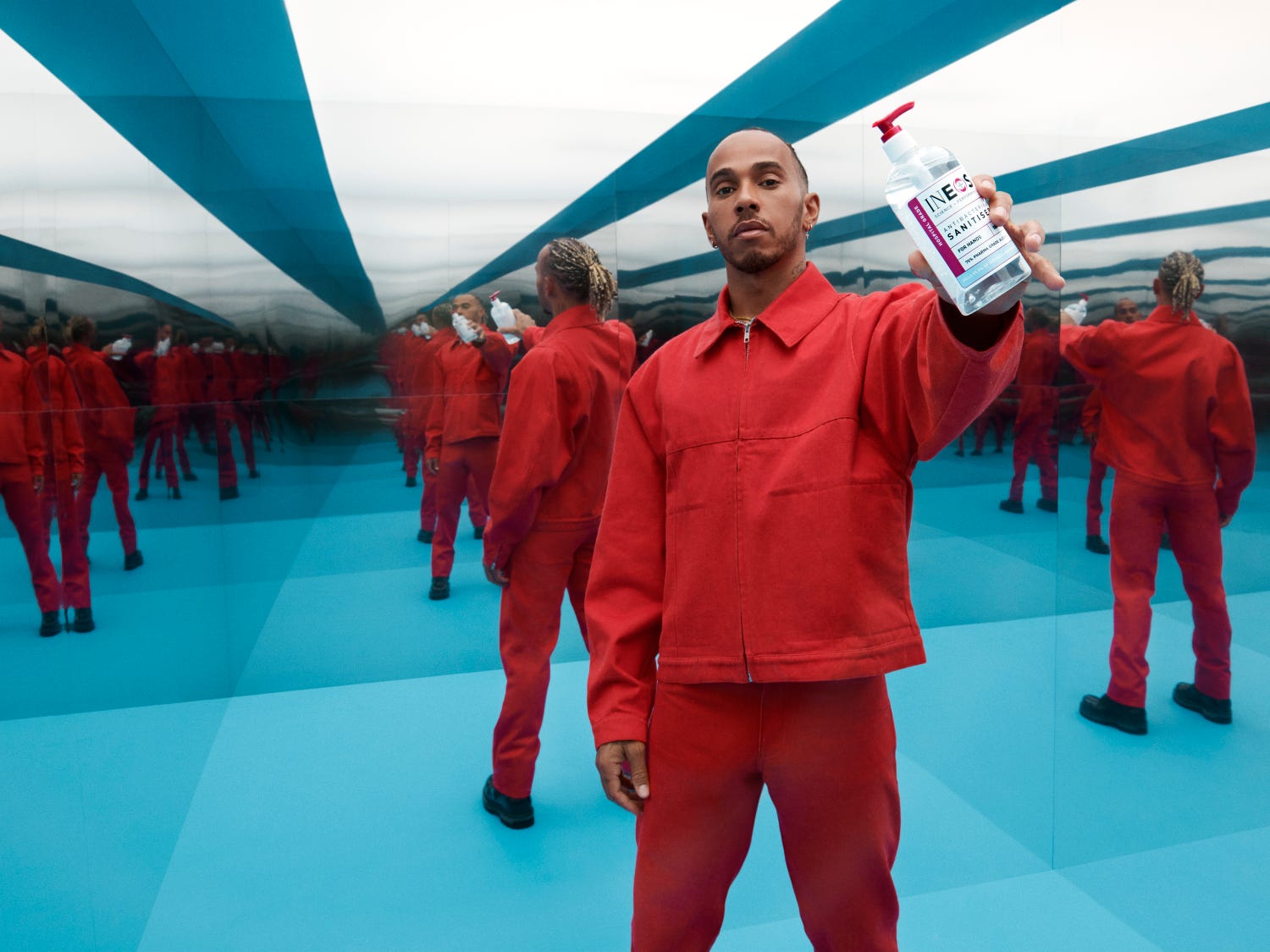 Beyond the ordinary
By bringing together the benefits of performance and science here at INEOS Hygienics, we back everyone to go beyond the ordinary and live a limitless life - without missing a day of what keeps us at our best.