Campaigns
At INEOS we pride ourselves on creating inspirational campaigns that show the true potential of our products.
Campaign
You can handle anything
Power and potential lies within our hands. By protecting them, we are free to do, make, touch, build, care, grow. At INEOS, we celebrate the wonder of hands and all the incredible things they allow us to do.
Our high-performance hand wash and sanitiser range has been carefully developed so that you can handle anything, any day of the week.
View Campaign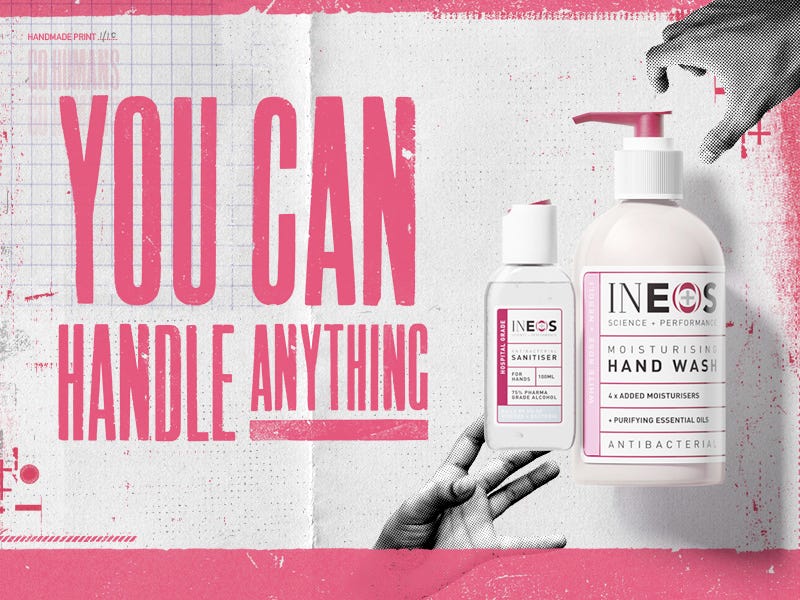 Campaign
Limitless
At INEOS Hygienics, we believe that no one should ever miss a day of what keeps people at their best.
As Principal Partner of the Mercedes-AMG Petronas Formula One Team, we back Lewis Hamilton and the entire team with a smart hygiene routine. Giving them the tools to live life to the full; both on and off the track.
Which is why we collaborated with Formula One legend Lewis Hamilton to unveil our bold national campaign: 'Limitless'.
View Campaign