About
Every INEOS range is developed using our performance science expertise, the intention being to enhance everyday behaviours and routines. ​
About INEOS Hygienics
At INEOS, we make the products that society needs. So, when the 2020 coronavirus pandemic led to a global shortage of hand sanitiser, we set about manufacturing and distributing the large volumes needed to meet the shortfall.
Thanks to a rock-solid infrastructure and decades of know-how, it took us just 10 days to open six factories across Europe. After three months, we were producing one million bottles of sanitiser throughout the UK, Germany, France and the US to support the global demand.
Our first course of action was to supply the UK's NHS and other European health services without profit during the global crisis. We tried to do our bit while we all navigated through exceptional circumstances.
After demand was met by fundamental institutions, we created INEOS Hygienics: our first ready-to-purchase line available for all, from a range of retailers.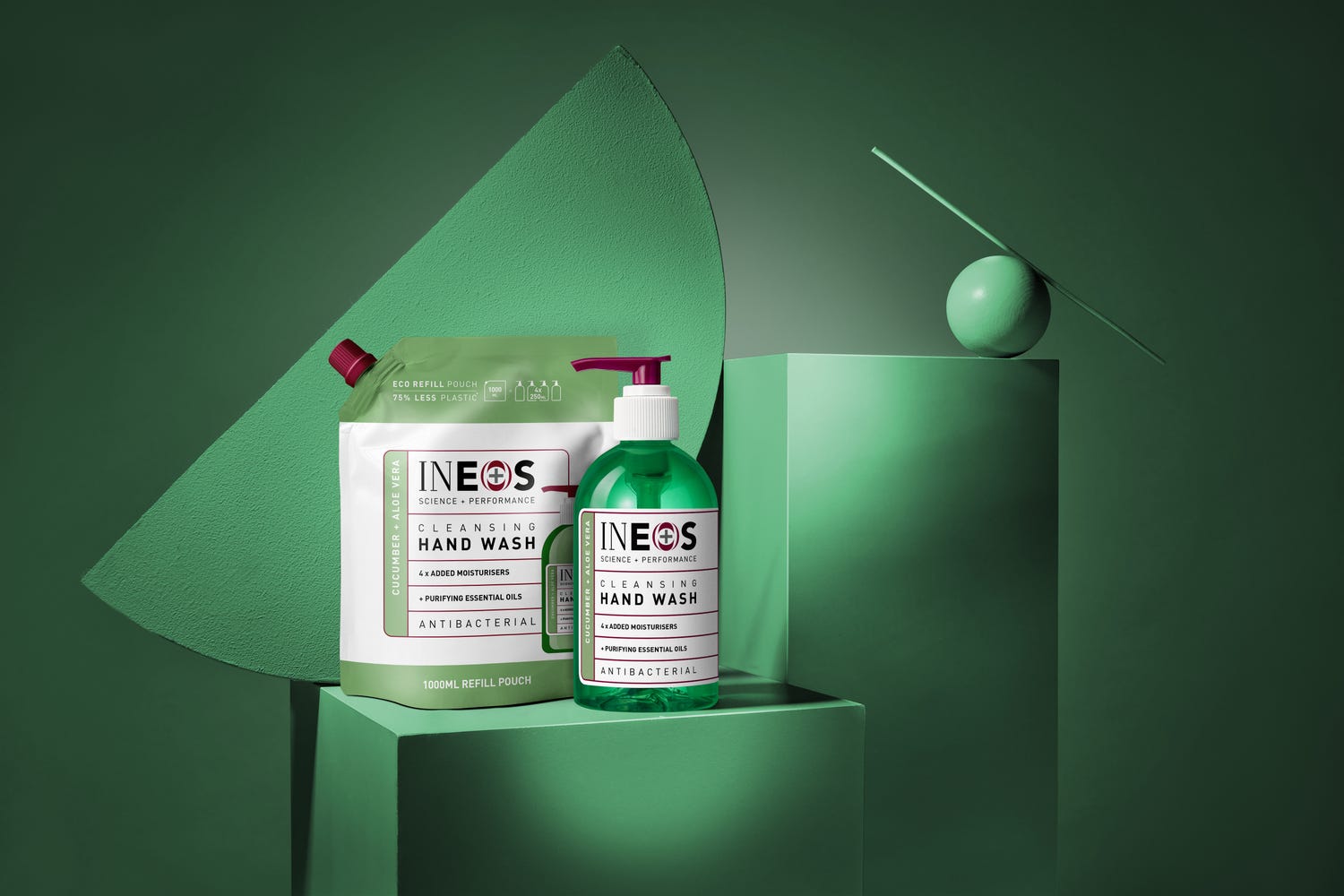 Trusted
We're proud to say that INEOS Hygienics is trusted by healthcare professionals around the world.
We built trusted partnerships with the world's greatest sports teams, athletes, experts and ambassadors, to provide a safer return to international competition.
We are official hygiene partner to the Mercedes-AMG Petronas Formula One team, Tottenham Hotspur FC, All Blacks Rugby, INEOS Grenadiers Cycling and INEOS Britannia Sailing.
With the responsibility of supporting world-class talent, we set about creating better-performing formulas - which led to the development of our INEOS Sport range. This world-first range has been designed for sports people, by sports people.
But it's not just hygiene that we specialise in. INEOS products are essential to every industry; whether it's healthcare, transportation, technology or defence.
From North Sea natural resources to building the uncompromising INEOS Grenadier 4x4, our 21,000 employees are dedicated to innovation. Working from 194 sites across 29 countries, and with an annual turnover of $61bn - INEOS makes the modern world move.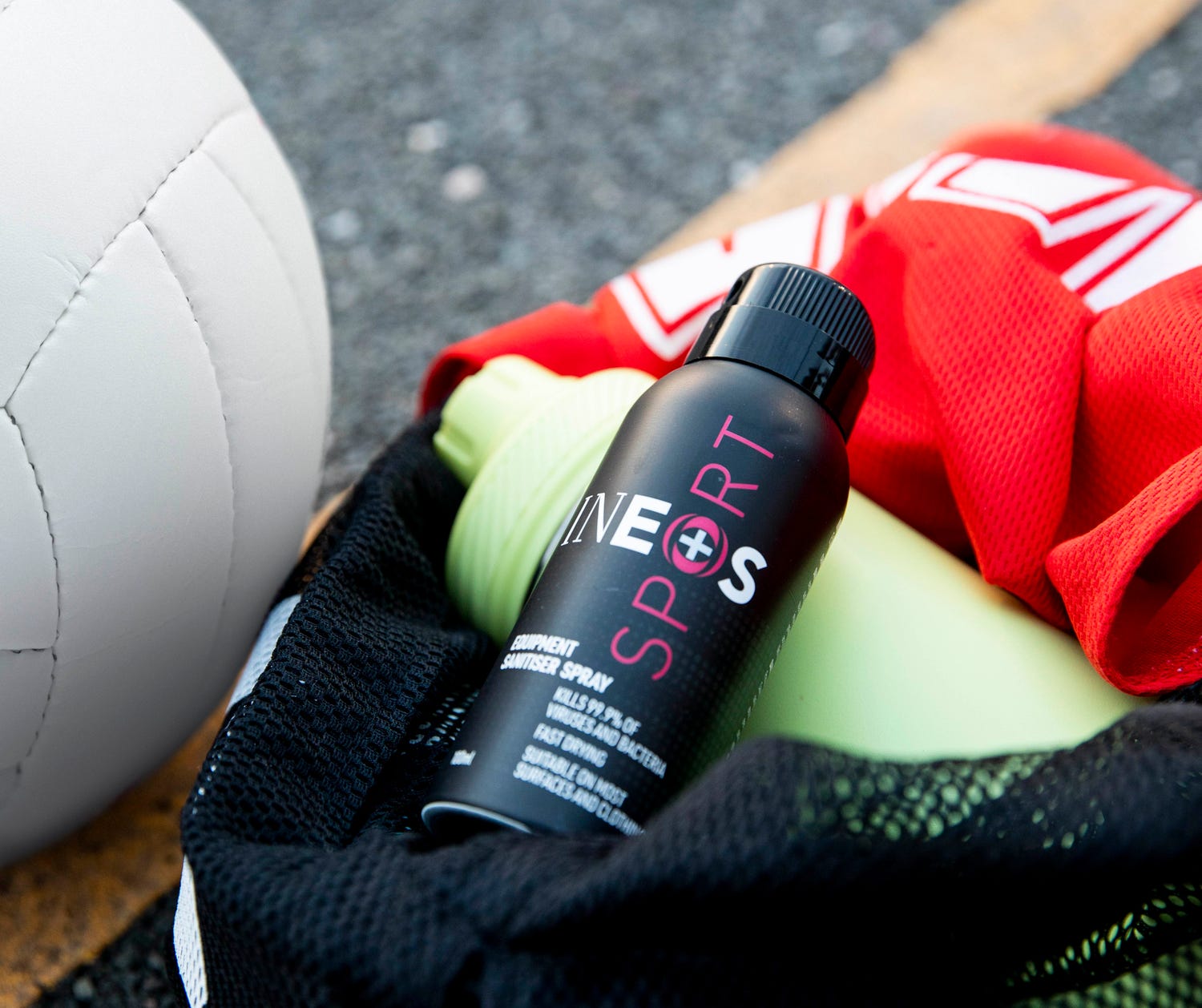 Sustainability
INEOS is dedicated to the collective goal of getting to Net Zero by 2050. It drives our businesses; it is the foundation of all our decisions, and it underpins our innovation.
We don't want to wait for a solution, we want to help create it. We know the answer lies in moving towards it together - with our employees, partners, customers and the communities we operate in. Our future is in our hands.
Find out more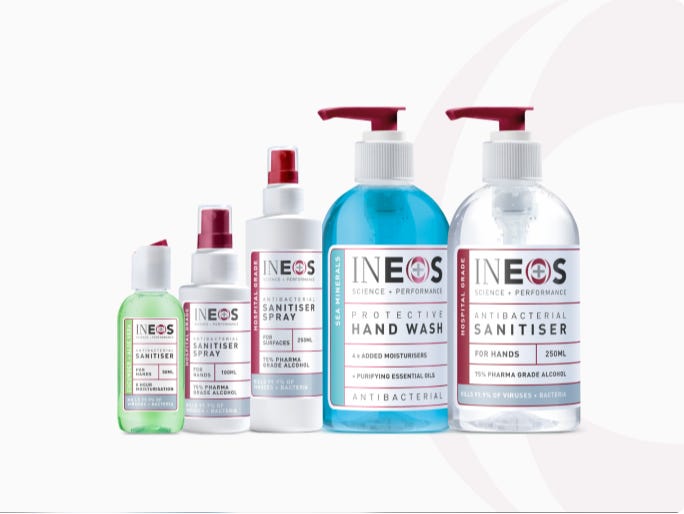 Science
Everything at INEOS is rooted in years of scientific experience, so we know what we're doing when it comes to hygiene. Our sanitisers are formulated to contain high-purity 75% pharma-grade ethanol and are manufactured under strictly controlled conditions. This means it meets the specialist requirements of the pharmaceutical and medical industries as advised by the World Health Organisation.
Alcohol-based disinfectant is regarded as the most simple and effective way of removing 99.9% of both viruses and bacteria, as neither builds up resistance with repeated use. This is why it is used as standard practice in clinical environments.
The expert scientific brains here at INEOS have gone further than sanitisation. The INEOS DNA fragrance technology in our new hand wash range is shown to improve all-round well-being. We created touchless dispensers to bring industrial-level safety and engineering excellence to your home. We perfected moisturising formulas that work alongside high-performance hygiene products to keep your skin strong.
We are constantly evolving. And this is just the beginning.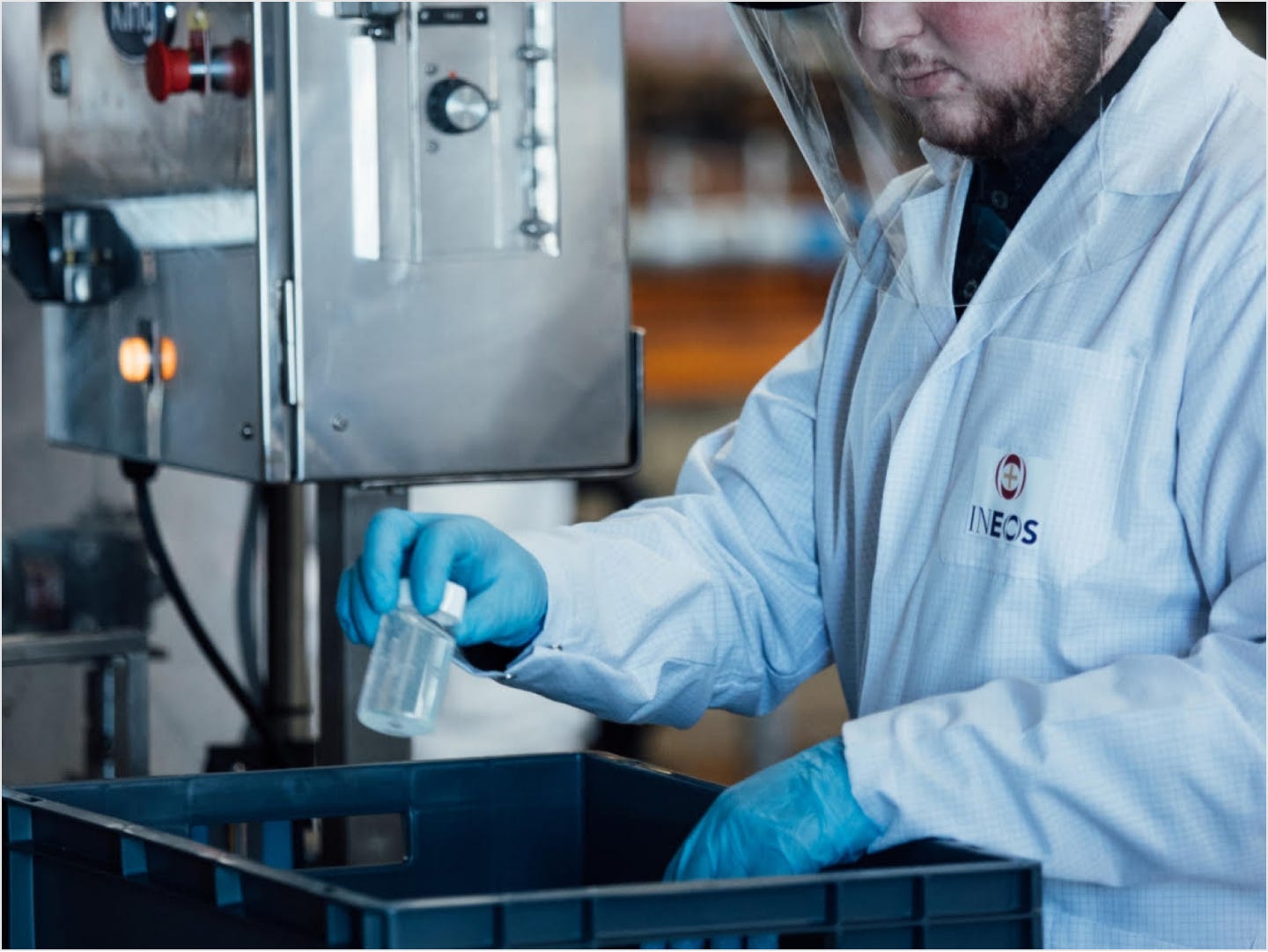 Performance
Here at INEOS, we believe everyone deserves the chance to reach their true potential. We want our products to give you the foundation to build a more active, more rewarding life. This is why we enlisted our exceptional scientific brains to team up with top athletes and sporting teams to bring performance science to everyone, every day.
Combining science-led fragrance technology with antibacterial pharma-grade liquids, our main aim is to keep you active and feeling healthy and empowered. Our partner athletes know how missing just one day can impact their performance - which is why we have created high-performance products to minimise sick days and keep you fighting fit.
Our high-level liquids with antibacterial properties mean you're kept safe, while our four unique moisturisers both strengthen and protect the skin barrier. Dry, cracked and broken skin increase the chances of infection – whether that be from eczema or dermatitis, irritation, inflammation or redness. A strong skin barrier is known to enhance immunity. Boosted by our INEOS DNA fragrance technology, you have all the support you need to avoid setbacks and handle anything the day throws at you.