INEOS to build hand sanitiser plant near Middlesbrough in 10 days to make 1 million bottles per month
Press Release
•
3 Mins Read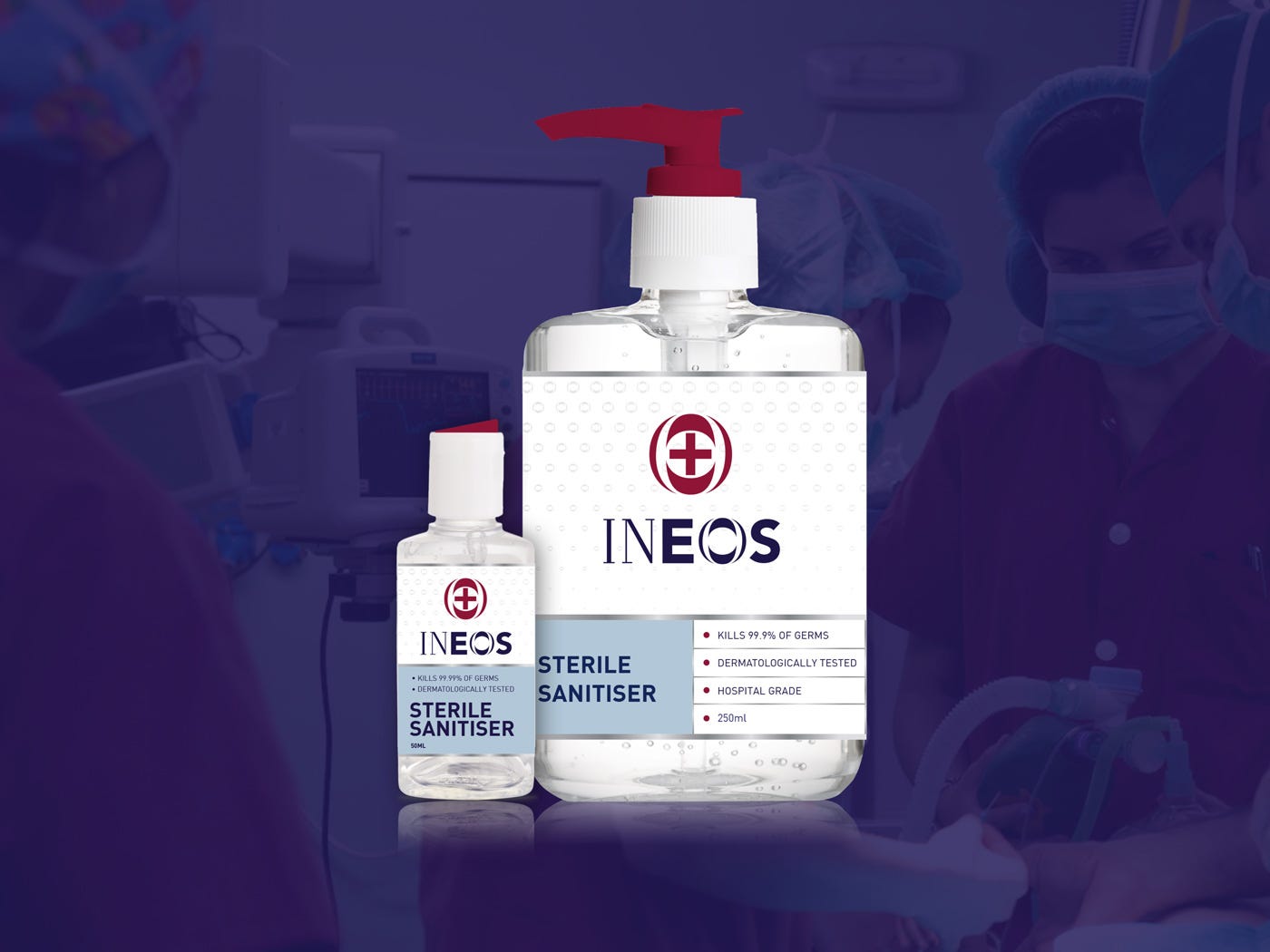 It is clear that one of the major contagion pathways for the Coronavirus is hand to mouth. Hand sanitisers prevent this.
INEOS will provide free issue product for hospitals.
INEOS is Europe's largest producer of the two key raw material needed for hospital grade hand sanitiser at its sites in Grangemouth, Scotland and in northern Germany. We produce almost 1 million tonnes.
There is a critical shortage of hand sanitisers across Europe.
INEOS will build a UK factory to produce 1 million bottles per month within 10 days and will replicate this in Germany.
The company expects to concentrate on meeting the needs of front line medical and care services as well as making the "pocket bottle" hand sanitisers for personal use for people across the UK and Europe.
The company will supply hospitals, schools, places of work, pharmacies and supermarkets.
Sir Jim Ratcliffe, founder and chairman of INEOS says, "It is becoming increasingly clear that hand to mouth infection is a significant cause of Coronavirus contagion and INEOS is Europe's largest manufacturer of the core ingredient of hand sanitiser. We will build two factories in the UK and Germany in 10 days to produce very substantial supplies."
INEOS, one of the world's largest manufacturing companies, has today announced plans to produce 1 million hand sanitisers per month to help with the European shortage. These will be produced according to World Health Organisation specifications and be specifically designed to kill bacteria and viruses.
INEOS is the leading European producer of the two key raw materials needed for sanitisers – isopropyl alcohol (IPA) and ethanol. The company is already running these plants flat out and have been diverting more of this product to essential medical use and will now build two new factories to make hand sanitiser from them.
INEOS intends to produce both standard and the increasingly popular "pocket bottle" hand sanitisers and is already talking to retail outlets across Europe. Supplies to NHS hospitals will be free of charge for the period of the crisis with the public being able to purchase bottles through retailers.
INEOS takes its corporate and social responsibilities extremely seriously, its products are essential to the production of essential healthcare products from rubber gloves, to PVC saline drips, syringes, ventilators, medical tubing. Its products purify the public drinking water. It produces raw materials for soap, phenol for aspirin and paracetamol, and its acetonitrile is being used in pharmaceutical analysis essential in procedures necessary to find a vaccine.
ENDS
DOWNLOAD PICTURES OF THE INEOS HAND SANITISER HERE
FOR INTERVIEWS PLEASE CONTACT:
Richard Longden (INEOS)
0041 21 627 7063
0041 7996 26123
Mark Killick (Media Zoo)
020 7052 4838
07836 634449
Andrew McLachlan (Media Zoo)
020 7384 6980
07931 377162