INEOS to build a third hand sanitiser factory in France in 10 Days, to manufacture 1 million bottles per month
Press Release
•
3 Mins Read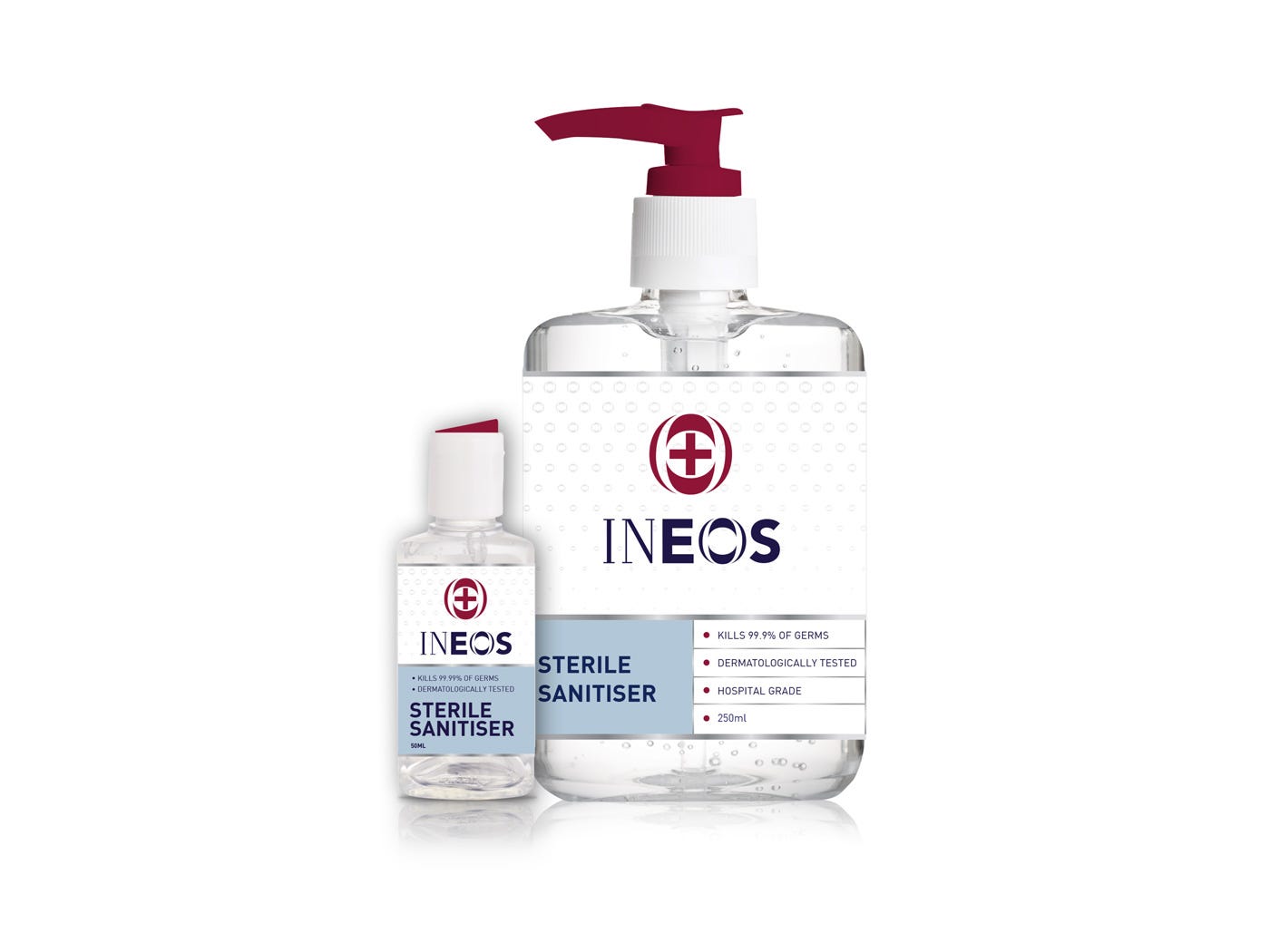 It is clear that one of the major contagion pathways for the Coronavirus is hand to mouth. Hand sanitisers prevent this.
INEOS will supply products free of charge to hospitals.
INEOS is the largest European producer of the two raw materials needed to make hospital-grade hand sanitizer at its sites in Grangemouth, Scotland, and in Northern Germany, Herne and Lavéra in southern France. We produce a million tonnes.
There is a serious shortage of hand sanitizers in Europe.
INEOS will build a factory in France to produce 1 million bottles per month in 10 days. It is already building the same in Germany and the United Kingdom.
The company plans to focus on the needs of primary care and medical services, as well as the manufacture of hand sanitizers in pocket size for personal use by people across France and Europe.
The company will make the hand sanitiser available to hospitals, schools, workplaces, pharmacies and supermarkets.
Sir Jim Ratcliffe, founder and Chairman of INEOS, said: "It is becoming more and more evident that contact between the hands and the mouth is an important cause of contagion of Coronavirus. INEOS is the largest European manufacturer of the basic ingredient of hand sanitizer. We will build three factories; in the UK, Germany and France in 10 days to produce very large reserves."
INEOS, one of the largest manufacturing companies in the world, today announced its intention to produce 1 million bottles of hand sanitiser per month from each of the three new facilities to address the resolve the European shortage. The new product will be manufactured according to the specifications of the World Health Organization and will be specially designed to kill bacteria and viruses.
INEOS is the largest European producer of the two raw materials needed to make the hand sanitiser - isopropyl alcohol and ethanol. Its factories are already running at full capacity and the company has dedicated more of these products to essential medical purposes and INEOS will now build three new factories to manufacture and bottle the hand sanitizer.
INEOS plans to produce both standard and pocket-size hand sanitisers. The company is participating in talks with a network of points of sale in Europe. Supplies to hospitals will be free during the crisis period and the public will be able to purchase bottles from retailers.
INEOS is a company that takes its social responsibilities very seriously. Its products are essential for the production of essential health products in the medical field, including rubber gloves, PVC saline infusions, syringes, ventilators, medical tubes. Its products purify public drinking water. It produces raw materials for soap, phenol for aspirin and paracetamol, and its acetonitrile is used in essential pharmaceutical analysis in the procedures necessary to find a vaccine.
Sir Jim Ratcliffe, founder and chairman of INEOS, adds: "INEOS is a company with enormous resources and production skills. If we can find other ways to help fight the coronavirus, we are absolutely determined to do our part."
ENDS
Christophe Chevalier (INEOS)
christophe.chevalier@petroineos.com
+33 6 89 35 55 21
Nicolas Bernard (OGC Nice)
+33 6 63 54 96 99
Richard Longden (INEOS)
richard.longden@ineos.com
+41 799 626 123
Chris Hall (Mediazoo)
chris.hall@mediazoo.tv
@chrishall9011
+44 7739 571634
Mark Killick (Media Zoo)
+44 7836 634449