INEOS Hygienics wins at the 2020 European Responsible Care® Awards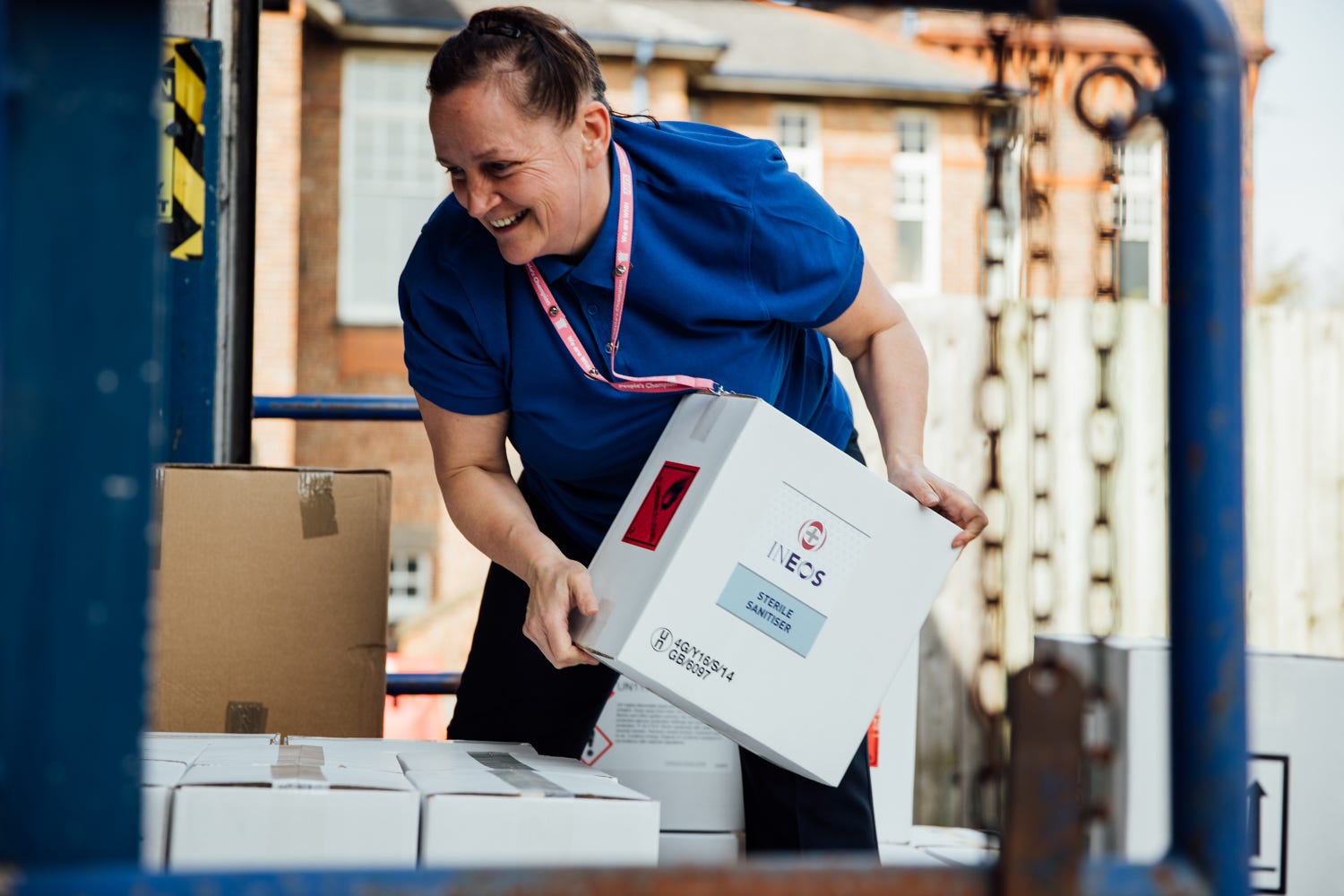 INEOS Hygienics recognised at the 2020 European Responsible Care® Awards
Our ambitious response to the COVID-19 pandemic a key factor in the award
This year, the awards had a particular focus on "Caring in COVID-19 Times"
INEOS Hygienics is pleased to announce that it has been recognised at the 2020 European Responsible Care® Awards for its ambitious response to the COVID-19 pandemic. The three-person judging panel for the Awards commended INEOS for suppling critical sanitiser products to front line medical staff in the UK's NHS and hospitals across Europe and all completely free of charge.
The European Responsible Care® Awards, are a recognition of the chemical industry's work to enhance safe chemicals management and achieve performance excellence. Since 2005, the awards have acknowledged chemical companies and federations from all over Europe and strengthened European commitment to the Responsible Care® programme.
This year, the awards had a particular focus on "Caring in COVID-19 Times", specifically highlighting the commitment of Europe's chemical industry to keep critical supply chains functioning, to protect workers, and to support local communities in these unprecedented times.
Commenting on the award win, George Ratcliffe, INEOS Hygienics Chief Operating Officer, said: "The past six months have been an exceptionally challenging period, so I am delighted that the dedication and commitment of our team has been recognised by the European Chemical Industry Council. From our first internal conversations, our objective was crystal clear; to get the supplies hospitals needed to them as fast as possible. The herculean efforts of our workforce and partners ensured we were able to commission three facilities in just ten days, and our first deliveries reached UK hospitals within two weeks – something that was a real highlight for everyone involved.
Marco Mensink, Cefic Director General praised the winners saying: "we are showcasing the amazing work that companies across Europe have done during the COVID-19 pandemic; keeping our society running, keeping the industry running and bringing solutions that matter when the situations have been really difficult".