INEOS Hygienics part of the 'Zero Days' campaign for schools
Press Release
•
9 Mins Read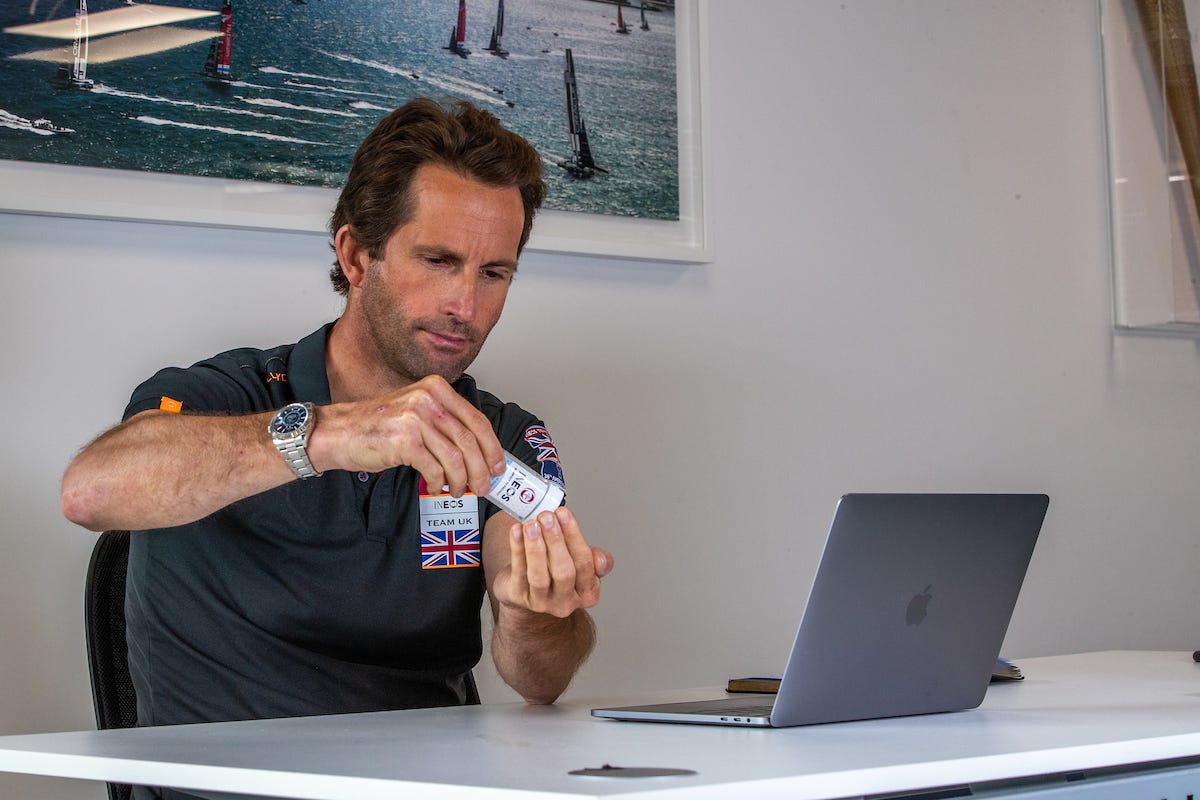 The ZERO Days programme supports positive behaviour changes by offering UK secondary schools a supply of teaching, video and display materials, integrated into lesson plans, to help schools to stay open in a Covid-19 world. The aim is to reduce the number of days lost to preventable illness to zero.
The new educational programme has been developed using the knowledge of hygiene and behavioural change experts within the elite INEOS sport teams. Its aim is to prevent the transmission of viruses and bacteria, to help keep schools open and stay open, so students can continue to learn.
The specialist education charity, the 1851 Trust, has created the unique educational assets, developed by science teachers, and freely available for all at: http://www.stemcrew.org/zerodays
Sir Dave Brailsford, INEOS Grenadier Team Principal who has led the team to seven Tour de France victories said: "Minimising the risk of avoidable illness is key to success in sport. Consequently, over the last ten years, we have developed a unique hygiene programme to protect our riders and staff based on the principles of Prepare, Protect, Control. Hygiene has now become critical for everyone in every part of their life – from sport and school to the workplace and home - as we are all facing new challenges. Through the ZERO Days schools programme, we are proud to be sharing this same expert knowledge and help teachers and pupils keep their schools open."
A group of elite sports teams have come together to launch a unique education programme for schools, called ZERO Days. The unique programme aims to help get children back to school safely and help keep schools open in a COVID 19 world.
The programme has been developed by the elite INEOS sports teams, hygiene, education and behavioural change experts, alongside charity partner, the 1851 Trust. It features a range of resources for schools that aim to help reduce the transmission of COVID and other viruses and bacteria by adopting three key behaviours: prepare, protect and control.
ZERO Days, is built on ten years of health and hygiene experience within elite sport. It offers free to use curriculum-based resources for secondary schools, which include assemblies, videos, and posters for all areas of schools, to help prevent COVID related school closures by creating a positive behaviour change in schools.
Sir Dave Brailsford, INEOS Grenadier Team Principal who has led the team to seven Tour de France victories said: "Minimising the risk of avoidable illness is key to success in sport. Consequently, over the last ten years, we have developed a unique hygiene programme to protect our riders and staff based on the principles of Prepare, Protect, Control. Hygiene has now become critical for everyone in every part of their life – from sport and school to the workplace and home - as we are all facing new challenges. Through the ZERO Days schools programme, we are proud to be sharing this same expert knowledge and help teachers and pupils keep their schools open."
The aim is simple, to reduce the number of days lost to preventable illness to zero. The same science has been applied for schools. Working with teachers the programme now slots neatly into the curriculum to provide positive informative science-based learning for schools.
The goal is to normalise new positive behaviour in the school community and reduce anxiety, which will be done by empowering children through knowledge. The three key behaviours required by schools and pupils alike are: Prepare, Protect and Control.
Prepare by identifying and eliminating threats in a physical space.
Protect by stopping transmission and understanding how to maintain the highest hygiene standard.
Then Control by monitoring health and reporting illness immediately to stop transmission and regulating the use of space.
Sir Ben Ainslie, INEOS TEAM UK Team Principal four times Olympic champion and Patron of the 1851 Trust said: "Education is critical to give young people the opportunities to learn and develop and increase their future prospects. It's vital to keep schools open, they form a huge part of our community and keep the interaction between young people both with their peers and their teachers. We hope through the ZERO Days programme we can help inform and inspire positive behavioural change and help prevent school closures."
The ZERO Days education resources have been tried and tested on multiple focus groups. It will be accessible through the charities STEM Crew platform http://www.stemcrew.org/zerodays, which is already used to teach STEM subjects by 35% of UK Secondary Schools.
Dame Louise Makin, Chair of 1851 Trust, said: "Over the summer teachers have shared with us the challenges that they face as schools reopen and how important it will be for their pupils to feel safe. It's been a privilege for the 1851 Trust to partner with experts and elite sports stars to develop the Zero Days programme. Working with teachers we have adapted everyday, world class protocols for schools to help educate young people as part of the curriculum. We now want the ZERO Days programme to be available to pupils in every secondary school to protect themselves and each other at school, and also at home and in their communities."
ZERO Days has the backing of a number of sporting legends including Patrick Viera, Eliud Kipchoge, Geraint Thomas, Egan Bernal, Sir Ben Ainslie and Sir Dave Brailsford, who implement these practices across their teams to help prevent the transmission of viruses and bacteria so they can get back to training and professional competition.
ENDS
MEDIA CONTACTS
Chris Hall
E: chris.hall@mediazoo.tv
T: 07739571634
Gabriella Hewitt
Gabriella.Hewitt@1851Trust.org.uk
T: 07554 009186
Jo Grindley
Jo.grindley@INEOSTEAMUK.com
T: 07788 106762
NOTES TO EDITORS
"It's important to us that our students do not lose any days of their education due to Covid-19. We are excited to be part of the ZERO Days campaign. This is an excellent way for us to reinforce the key messages which will keep our school a Covid-19 safe site. The INEOS sports stars provide important relatable role models for our students whilst supporting our drive to normalise these new routines as students return."
Emily Morey, Principal, Ark Charter Academy, Portsmouth
ABOUT THE 1851 TRUST
The 1851 Trust is an education charity committed to working with teachers to inspire young people nationwide. STEM Crew is an 1851 Trust programme, supported by INEOS TEAM UK. The Trust encourages young people from all backgrounds to imagine their futures differently. Through the power of professional sport, the Trust challenge perceptions and engages with students to share the opportunities that science, technology, engineering and maths (STEM) has to offer.

As the official charity of INEOS TEAM UK, the 1851 Trust looks to support teachers with free, high-quality education programmes using sports team's cutting-edge innovation and aspirational role models, leaving pupils with a passion for these subjects and a desire to learn more.