At home in the home
Press Release
•
2 Mins Read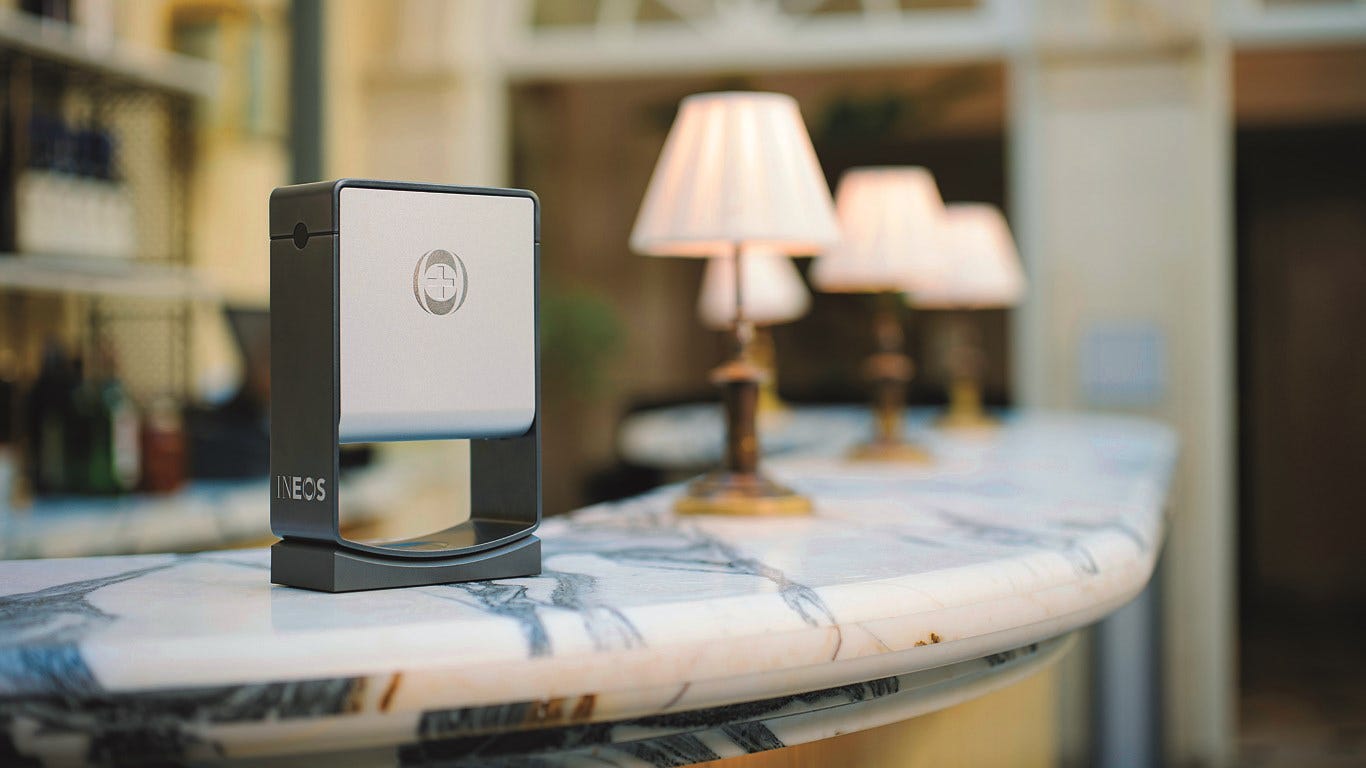 The customisable professional unit comes in three styles – tabletop, freestanding or wall-mounted.
The smaller model, designed to sit on any worktop or table, or mounted on the wall, is available in red, cream, silver or black.
INEOS has placed an initial order for 20,000 dispensers from Swiss engineering firm Gritec.
Tottenham Hotspur Football Club has already teamed up with INEOS Hygienics to keep its players, staff and fans safe.
INEOS' new concept for the once 'ugly' dispenser.
When INEOS decided to enter the world of hand sanitiser dispensers, it stayed true to itself and developed an innovative product that perfectly balances form and function.
Launched with a TV advertising campaign that featured Lewis Hamilton and a host of elite athletes, the sleek dispenser units and easy-to-fit refill cartridges can now be purchased online.
The touchless dispensers are available in two sizes – suitable for the home and higher traffic areas – and come in a selection of colours and options to fit every décor and location.
In the latest edition of INCH magazine, the team behind the new range discusses how it was able to build trust with the public and come to market quickly, and why it's already drawing attention for all the right reasons.