80% of UK SMEs feel its vital to use a trusted hand sanitiser brand as doors across the UK reopen for the first time in months
Press Release
•
1 Mins Read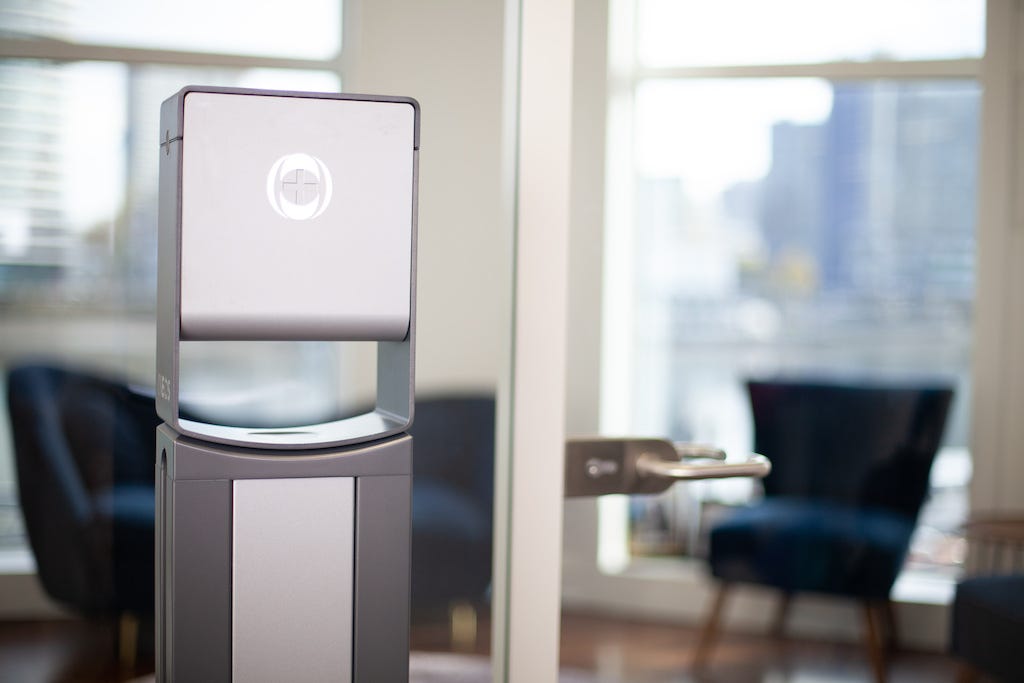 A survey commissioned by INEOS Hygienics found that 80% of SMEs feel it is extremely important to use a trusted brand hand sanitiser when re-opening their doors after the UK's third national lockdown.
This comes after 90% of respondents said that even with the vaccine roll out hand sanitiser is still going to be key in keeping their business open.
George Ratcliffe, COO of INEOS Hygienics says, "With the country starting to open up it is completely understandable that people are going to feel anxious when they are out and about. We've been cooped up for so long that going out shopping, to bars, and seeing friends is something almost alien to us! For businesses, particularly SMEs, it is really key they have the products that give consumers and staff confidence that they are safe. Hand sanitiser is such a simple but effective way of ensuring good hygiene behaviour to prevent the spread of viruses and bacteria."
A Savanta Comres survey commissioned by INEOS Hygienics, INEOS' new consumer healthcare business, has found that a huge 90% of small and medium sized businesses in the UK feel that hand sanitiser is going to be key in keeping their doors open, even with the vaccine being rolled out across the country. What's more, when questioned about the type of hand sanitiser that makes them feel confident, 80% said that it is extremely important to use a trusted brand.
These results come after the UK has seen a relaxation on Coronavirus restrictions with pubs, restaurants, gyms, and beauty salons being able to open their doors for the first time in over four months.
Worryingly, when questioned, a lot of businesses said they have had to spend a lot of money to ensure they are Covid compliant, with over 70% of respondents citing an investment of more than £1,000 to ensure they meet the government guidelines. This comes as small and medium-sized businesses fear that a change in consumer behaviour will see long-term impacts on their business, with 40% of respondents foreseeing a move to a more online business model and 32% of respondents saying they will have less room for customers because of social distancing and other Covid-19 guidelines.
As a result of this, INEOS Hygienics made the decision to give away £5,000 worth of products back in April of 2021, including touchless hand sanitiser dispensers, to small businesses in the UK to help with their reopening.
The survey did however find that a huge 95% of respondents feel prepared to open and think they have had adequate information to do so. This suggests that information given to businesses by the government has been useful in preparing for this next stage.
George Ratcliffe, COO at INEOS Hygienics says, "With the country starting to open up it is completely understandable that people are going to feel anxious when they are out and about. We've been cooped up for so long that going out shopping, to bars, and seeing friends is something almost alien to us! For businesses, particularly SMEs, it is really key they have the products that give consumers and staff confidence that they are safe. Hand sanitiser is such a simple but effective way of ensuring good hygiene behaviour to prevent the spread of viruses and bacteria.
"INEOS Hygienics was built from helping communities and we know SMEs in particular have really struggled this year. That's why we are offering SMEs the chance to get their hands on some of our new products, which will hopefully ensure they can stay open and safe as the UK eases out of lockdown."
INEOS built factories from scratch at the start of the pandemic specifically to deliver hand sanitiser to hospitals free of charge across the UK, Europe and the USA. The INEOS Group has a long-standing history of producing the purest most effective sanitising agent, which is pharmaceutical grade alcohol. In August the company launched a new business called INEOS Hygienics and a range of sanitiser products to the public. Its high purity ethanol is manufactured to meet the specialist requirements of healthcare environments. This ensures that it is effective in eliminating 99.9% of viruses and bacteria.
The findings of our survey
System.Collections.Generic.List`1[Kontent.Ai.Delivery.Abstractions.IAsset]