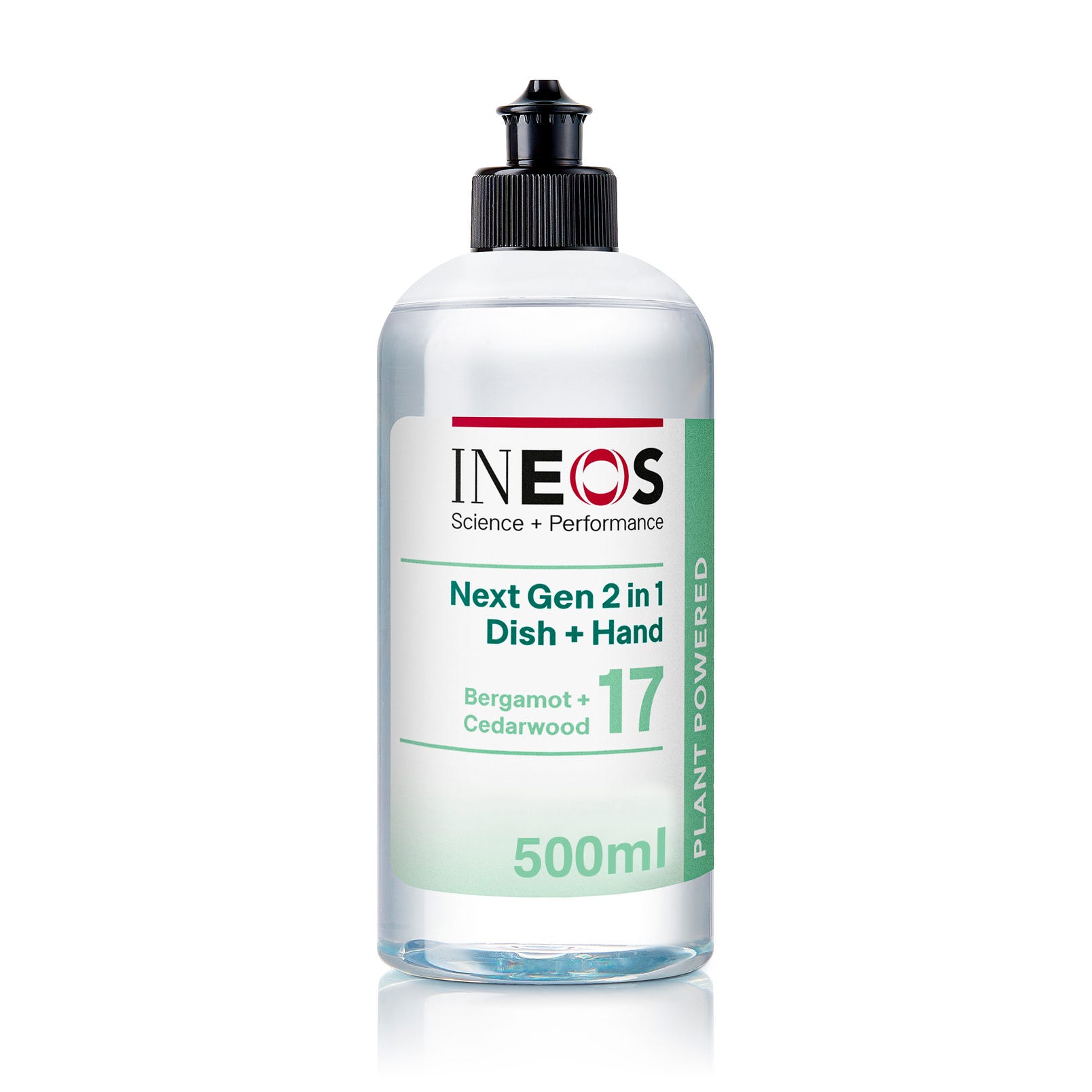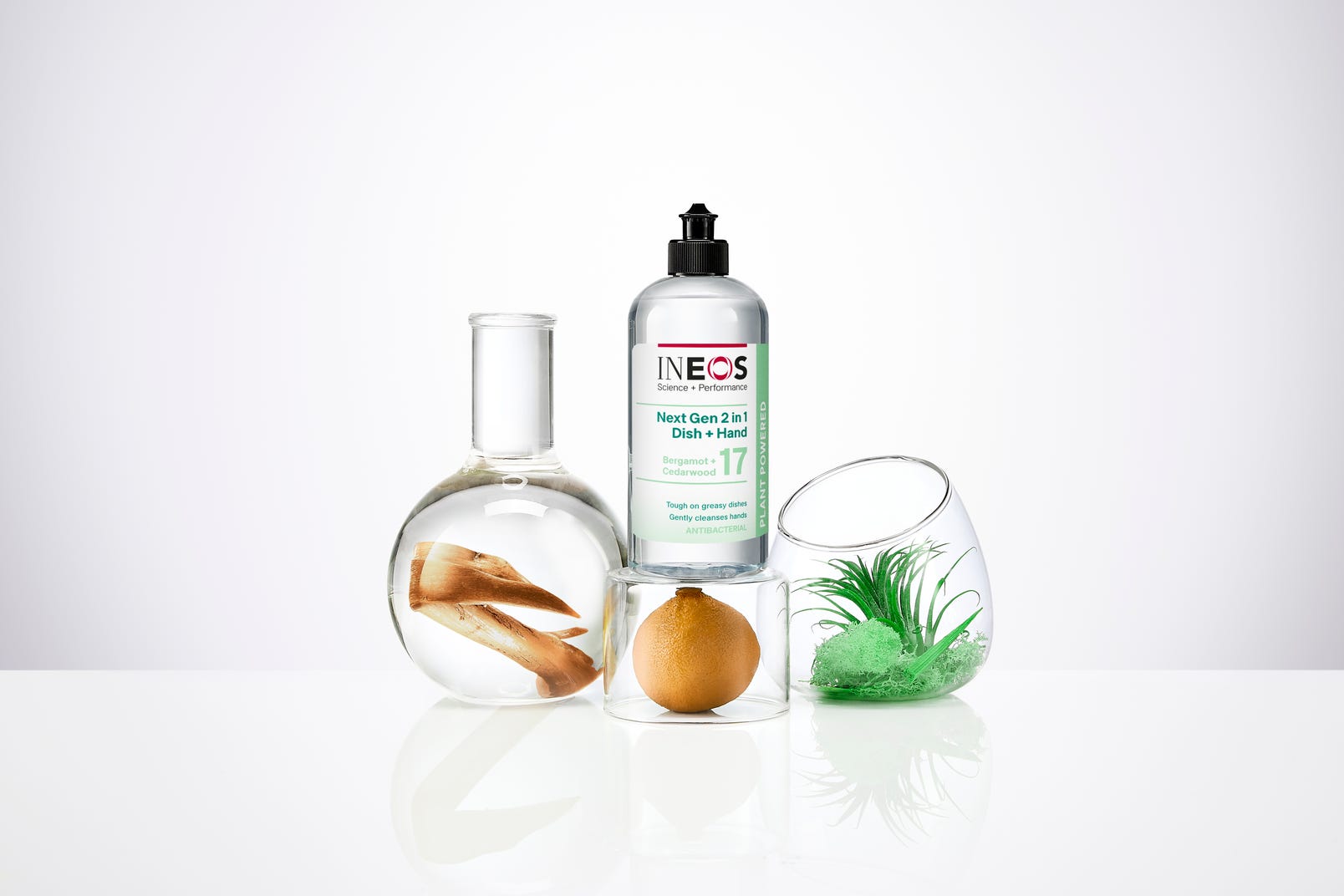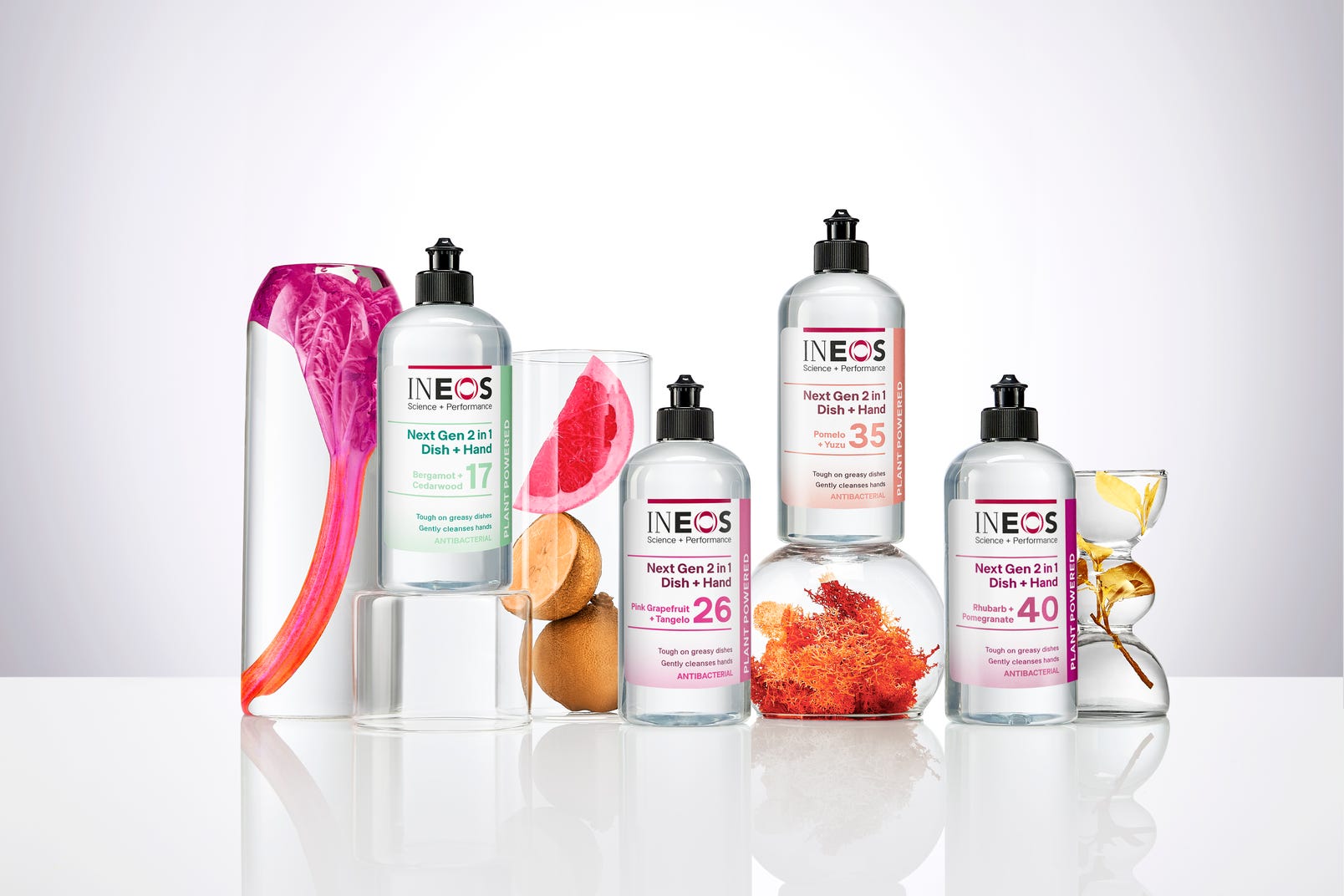 Dish + Hand Wash
INEOS Next Gen 2 in 1 Dish + Hand with Bergamot + Cedarwood
Fragrance
Bergamot + Cedarwood
Household
At INEOS, we relentlessly optimise every element of our products through science to deliver next generation performance, making gentle work of the dirtiest dishes.
Made with plant-based cleansers, this gentle yet effective washing up liquid for dishes + hands, cleans food + grease from dishes, whilst being so gentle on your hands you don't need to use washing up gloves.
There's even top-level science behind the choice of fragrance. Fresh, citrussy bergamot and herbal, woody cedarwood have been shown to promote a sense of calm and wellbeing. And, naturally, our packaging is 100% recyclable.
Biodegradable Ingredients

Dermatologically Tested

Plant Powered

Calming
Store in a cool, dry place, out of direct sunlight. Keep upright.
USAGE
One squeeze (3ml in 5L) is enough for a sink full of dirty dishes
All fragrances across our portfolio are known to enhance performance.
Our INEOS Fragrance Laboratory is our unique fragrance library which characterises our fragrances according to their known performance enhancing benefits.
INEOS FRAGRANCE TECHNOLOGY
Our products contain fragrance technology comprising of purifying essential oils and phytoncides.
Phytoncides are biological particles emitted by plants and trees naturally, which have been shown to inhibit bacteria development and have been credited for their antioxidant and wellbeing priorities and the ability to reduce feelings of stress and fatigue.
WARNING: Causes serious eye irritation.
IF IN EYES: Rinse cautiously with water for several minutes. Remove contact lenses, if present and easy to do. Continue rinsing. If eye irritation persists: Get medical advice/attention. Dispose of contents/container in accordance with local/national legislation. Avoid release to the environment. This product should be used in accordance with the product label. Keep out of reach of children.
INGREDIENTS: 5-15% Amphoteric Surfactant, Phenoxyethanol, Parfum, Eugenol, Limonene.
Do not ingest: We know these look good enough to eat but they aren't edible.
The UK manufacturing site of INEOS Hygienics is certified by LRQA to both ISO9001:2015 Quality Management Systems and ISO14001:2015 Environmental Management Systems.

For further information please contact ineos.hygienics@ineos.com
I AM REFILLABLE
This bottle is scientifically designed to withstand over 1,000 refills. Just unscrew and top up with one of our INEOS refills. (coming soon)