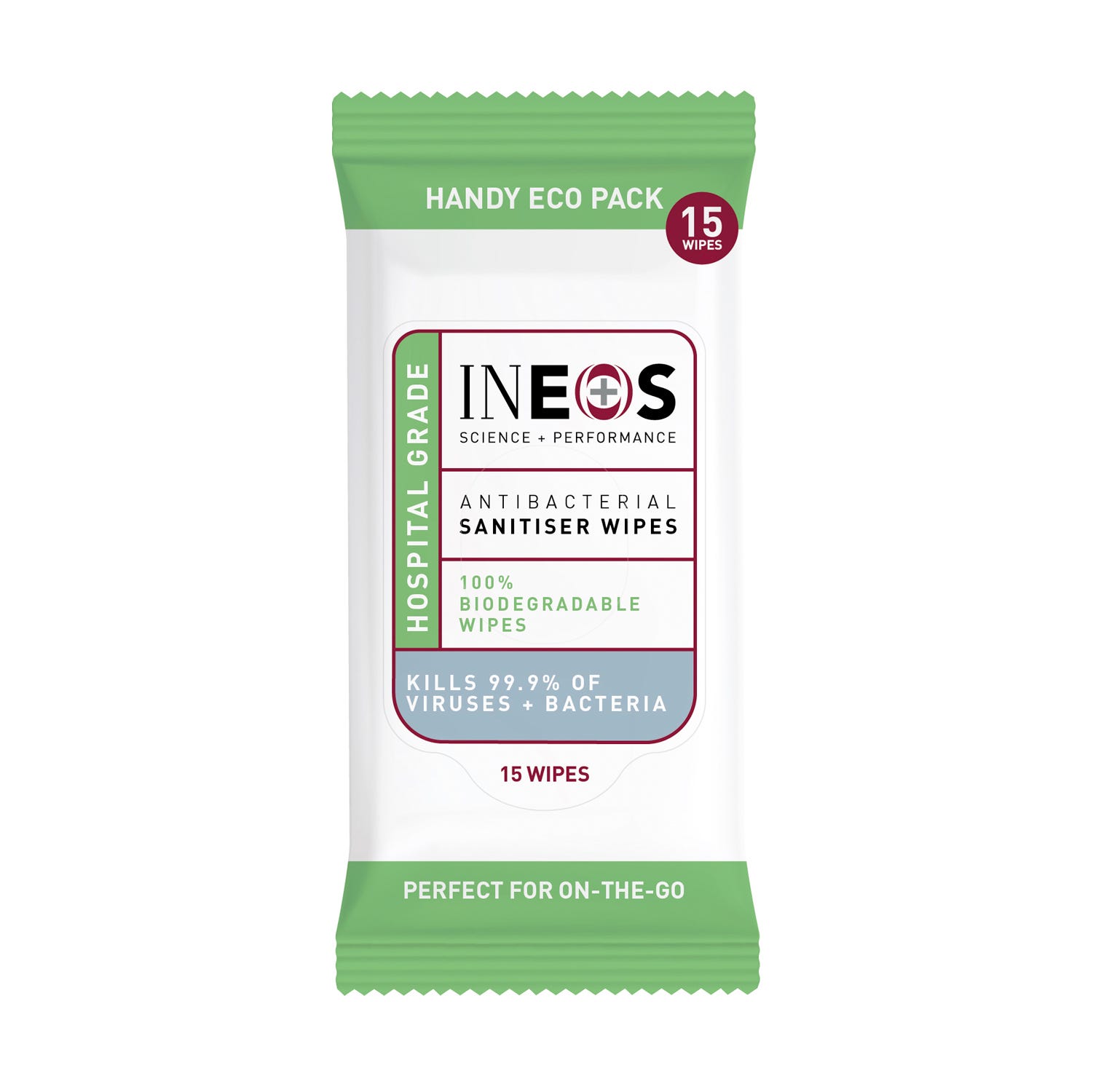 Sanitiser Wipes
Anti Viral Anti Bacterial Sanitiser Wipes - 15 pack
For Surfaces
Our new range of sanitiser wipes are available in the UK. Made with the same high purity, hospital grade alcohol as our sanitiser gels and sprays, our wipes are available in single sachets in packs of 100 and will soon be followed by 10 and 30 packs for use on hands.
Kills 99.9% of Bacteria + Viruses*

75% Pharma Grade Alcohol

Hospital Grade
Our sanitiser wipes, as with our other products, are effective against 99.9% of viruses and bacteria and will help you target viruses with confidence.
Safety Data Sheet
Further information on safety, environmental compatibility, handling, first aid measures and disposal can be found in our safety data sheet.